GBP-Episode 3: 🇨🇳America: Go to AI School
WeWork = creative agency; pharma goes D2C; Instagram+eComm; china's 🎒children coder army?
[👀 The Week's Insights]
>Changing the game (and taking on Amazon ) Instagram integrates eCommerce. Link > taking us one step closer to 'contextual commerce everywhere' - where the IOT (aka: the Internet of Intelligence) will wrap around us, both physically and virtually with our AR Apple glasses? Life will be dramatically more productive. Especially when we are connected to our social networks like Instagram all day which allow us to click on images and then directly on to our eCommerce checkout. Our world becomes a new experience of visual commerce - endlessly monetized? Brands can't afford not to be D2C one minute longer. Gone is OTC (over the counter) - now it's all "OTP": - over the platform, baby …..
👨Hi I'm Robb Hecht , your host and Get Brand Productive coach ….let's explore this new technology driven marketing universe we're entering into...let's take the journey together, navigating the future of marketing and see how we can be successfully productive and ethical within it - for our brands, for our customers, for our careers, for our society. Hey gang - it's time we Get Brand Productive.

While this version will stay open for all, please support my work by recommending GBP to your network. Simply retweet this if you're on Twitter. Thanks!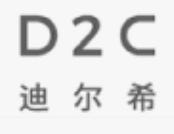 [How To Be D2C / Subscription]
"The big dirty secret of the business is that nobody really knows if the direct-to-consumer model really works." – anonymous DTC brand founder
>WeWork mentoring startups at its location (read: WeWork is now a creative agency)! Link
🏬>How Target is getting more DTC brands to sell in its stores. Link . (How?!)
💊>Pharma goes full stack D2C. Link
[🧬 The Engineered Algorithms Incentivizing Us]
>Redditors Say They're Seeing Coordinated Chinese Propaganda On The Site - Buzzfeed. (Are Chinese government-sponsored users engaging in a coordinated effort to spread propaganda and bury anti-China messages on Reddit?). Link
>Marketers: how to outsmart the Instagram algorithm in 2019. Link

[🛍️ Amazon, Social eCommerce Everywhere]
🏪>Stores see a future when they don't have to say hello to you. (CVS is doing an amazing job of saying hello me in person when I visit physical retail. Have you noticed this? Good CX). Link

🎁>Shopping is going to be very different in 2019. (Hey, I'm quoted in this!) Link
👕>Pinterest is eyeing shopping big time in 2019. Link
>Meanwhile, more shopping = Instagram integrates eCommerce. Link
[♟️ Marketing Strategy]
CGOs (Chief Growth Officers) must juggle omni-channel relationships with consumers across multiple technologies and platforms, spanning numerous touch points throughout the consumer journey. The digital strategy becomes the thread that brings fragmentation together to create smarter and more efficient experiences that will evolve over time. - MediaPost
>The four pillars of marketing in 2019: CX + A.I. + Chatbots + Data. Link
>How to prepare your company for the 4th Industrial Revolution. Link

[🧬 Actionable AI & Data Strategy]
>Make sure to attend Microsoft's new A.I. School. Link

[🇨🇳 China: Baidu, Tencent, Alibaba]
Why did so many fail to anticipate that the Communist Party would extend its control over cyberspace as it had over physical space? - The Great Firewall
👑 >The Autocrat's New Tool Kit. Link
>Chinese children take to coding amid country's lofty goals in AI, other hi-tech initiatives. (My 2019 SXSW Edu "TakeTechSeriously" finalist pitch argued that the U.S. should take similar steps.) Link - C'mon America - let's do this!
📦>Social commerce takes a global leap, lead by China. Link
>China should overtake the U.S. in best A.I. research in two years. (So, not only in research, but also implementation and execution across the Chinese economy. Check.) Link
🌏>Why we're living in the Asian Century. Link (Again.)
>Tencent's WeChat created 22 million jobs in 2018. Link
🇨🇳 >China's new retail experience: Link - Read: The focus of China's JD / 7FRESH is a "personal and educational" hands-on shopping experience including "magic mirrors" that sense when customers pick up a product, and display product information such as nutritional facts and origin. JD also plans to introduce smart shopping carts 🛒 allowing consumers to shop hands-free, which will be particularly helpful for shoppers with kids in tow. Facial recognition allows shoppers to check out and pay using the technology, able to walk out directly with the purchases or have them delivered within 30 minutes. Say what?
🇮🇳 >India is becoming addicted to Chinese apps. Link (With all the open user data America shares, shouldn't we continually expect more Chinese apps popping up)?
[🔮 The Future of Your Work]
72% of consumers expect AI to eliminate more jobs that it creates - Edelman AI Center of Expertise
>An AI tool which assesses a job applicant's work style in seconds. Link
>People get 'discouraged' working with competent robots ? What's the solve? Link
📡>How you can thrive in data science at a small company. Link
📦>Jeff Bezos says use these three words to better your career. Link
>AI is making job descriptions obsolete? Link
[🌱Startups & Innovations]
🛍️>Kohl's was losing customers, until it did this. Link (It involves Amazon. Smart. Smart. Smart.)
>How your art director's job is forever changed. Link
[📚 Must Read New Books]

🇨🇳>The Great Firewall of China . (The lure of the Chinese market is strong and companies in Silicon Valley feel its pull across the Pacific.) Link

[🔚 End Note]

>Feel free to share this episode with your friends and colleagues on Instagram. As y'all know, my New Years Resolution is to get to know GBP & Brandhacker Stories members & subscribers better :) So shoot me an email & introduce yourself!
How can we help you? Get Brand Productive is a weekly trends newsletter that helps brands and agencies + people like you understand, assess and activate emerging technologies like 5G+AI+IOT+AR - offering insights, strategies, inspiration, motivation and training to help keep you relevant, ahead and driving consumer behavior.

Do you have a developing D2C Brandhacker Story? We want to hear it. Complete our online form and submit your stories now!
[👓 What is Get Brand Productive?]
Get Brand Productive will help you achieve stronger customer connections within our experiential 5G+AI+IOT+AR-driven contextual 'eCommerce is everywhere economy' driven by Amazon, D2C subscription-first models, AI transformation and China trends.
Do you have the new skills & more importantly the new mindsets needed to be a modern marketer? What are the new marketing mindsets needed to thrive in a customer productivity focused economy?
🦘Is your brand truly prepared for the Brand Productivity leap?
>Are you asking the right questions of your customers?
>Is your AI serving your customer ethically?
🏃‍♀️>Do you grasp 'actionable AI' and how it can help you & your team?
>Are you leveraging both your humans and your Martech machines effectively?
_